As someone who grew up with a very little athletic drive, I never thought I would go as far as snowboarding in my lifetime. I own a beat up skateboard that I can maneuver around to go straight without falling and that's honestly as far as I can go with it. So when I was invited this year to go snowboarding I had a billion and one thoughts.
For starters, I don't know how to ride a bike. Which led me to many thoughts revolving the idea that, hey I may just be an unbalanced person. To other thoughts of thinking of my childhood when I visited my family in North Carolina and we went to the Grandfather Mountains where I witnessed my cousin and his dad repeatedly fall down the hill while one was snowboarding and the other skied. As soon as we arrived to the skiing resort my mother looked at me and immediately said no and that we shall stick to the snow tubing. Which I do not blame her what so ever. The thought of watching your child fall seems very unpleasant, mind you we were underdressed for the snow activities. So now that I look back, I feel like I would have probably done the same if I was in her shoes.
Fast forward to December 2021, right before I knew my body had Covid… I had already purchased my skiing tickets because 1 skiing is easier than snowboarding and 2 I wanted to do it before the year ended so I had planned to go a few days prior to new years eve. Welp, covid hit me like a truck and I had to cancel my ticket… Luckily they were very understanding and gave me my full refund.
Fast forward again to mid January I booked my tickets again but this time around for snowboarding!!! You may be wondering, how come you were going to ski at first but switched over to snowboarding? And to that I say good old fashion peer pressure. The 4 other friends I was going with were all snowboarding and I just didn't want to feel left out so I just did it.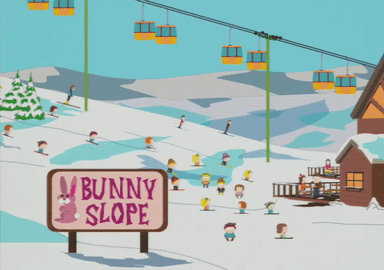 The night prior to our little snowboarding trip I tried on my snow gear and walked outside to see if I could feel the cold, and it definitely passed my warmth test, maybe even a little too warm. To our surprise that Saturday was probably one of the coldest day we could have decided to go snowboarding. We went to Roundtop in PA and the highest temperature that day was 14 degrees with winds that blew like there was no tomorrow.  Luckily, I had overdressed myself and the only thing that was actually cold was my face whenever I pulled my  gloves or ski mask off. My nose just became extremely runny and it was an unpleasant feeling.
One thing I will tell you guys is to never go snowboarding or skiing on a weekend or right before a holiday, which we did both… We went on a Saturday and the following Monday was Martin Luther King Jr day so people were out and about in the ski resort. I had to wait in line to use the restroom, check in, and wait like 10-15 minutes to board the ski lift.
4 out of the 5 friends had never been snowboarding, so we relied on the 1 friend who had been to "teach" us so we didn't have to pay for lessons. Big mistake. The bunny slope was packed with lessons going on so you really couldn't practice before going down the beginner green slope. We got so tired of trying to maneuver around people and embarked on the green slope.
Although the green slope was the "easiest" slope it was so hard!!! I swear to you I spent more time falling and pushing myself off the snow than actually standing and going down the hill. But I didn't feel so bad because I was never the only one falling. It kind of made me glad I snowboarded instead of skiing because watching folks who were skiing and the way they flew and how their skis flung off their feet was definitely something I did not want to take part in.
Four hours in my wrist, biceps, butt, and knees felt like they had been ran over by a train. Since there were so many people that day I was probably able to get on the ski lift a total of maybe 3-4 times until everyone threw in the towel and wanted to go home. I will say that the last go round of going down the slope I totally impressed myself. I got half way down the hill without falling and it was a truly blissful moment.  We went to this cute little diner and cozied up which was definitely necessary. I felt pain, but nothing that I was unable to deal with. But when I got home and started to undress to shower my knees looked horrible!!!!!! They were bruised and they ached and they ached and I just couldn't believe it. 
Fast forward again to two weeks later, I decided to go snowboarding again for redemption. This time around it was just me and my boyfriend on a Thursday and we decided to try another resort called Liberty  Mountain.
Right away I became a fan. The bunny slope was so spacious, it was a Thursday so there was barely anyone there, and it wasn't as cold. I was able to go down the hill without falling and I could probably count the amount of times I fell with one hand. The tricky part this time was getting off the ski lift.
Lessons to learn from me would be:
pay for the lessons if it's your first time
avoid busy days
avoid extremely cold windy days
avoid landing on your knees or wrist
Other than that I would say everyone should enjoy a nice ski resort day. May that be tubing, skiing, or snowboarding. Just be cautious and have fun!