One of my core memories here at CCBC is working ushering events and getting to watch some parts of the play that the performing arts students put on. I never realized that when the shows are done by our performing arts students, current students with OneCards can watch the show for free! My mind was blown when I took the time to read the sign and kind of felt disappointed in myself for not knowing this before.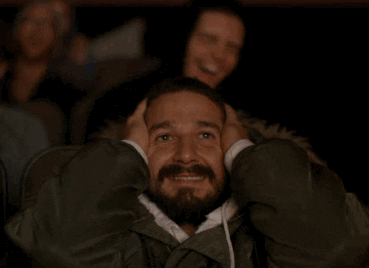 I thought to myself, I really could have came here to watch plays and rarely took advantage of it. Sometimes I get bored on the weekends and that's usually when they host a good amount of the plays. I could have stopped being a couch potato glued to some sort of screen and came to watch live action shows now that I think about it. 
I never put in much thought to acting and how complex their job are until I sat there watching the second act of the play "Barbecue" last week on the Essex campus. These students aren't only college students, they're also learning lines, memorizing lines, putting on a show for the crowds, completing homework, probably working jobs, and have a social life. I was mesmerized at how well put this play was and how in character the actors and actresses were able to stay the whole play.
I've never been to a fancy theater, but if I had to guess what it would be like I would say that it's exactly how CCBC runs their theater. You get your tickets from the box office, you wait until the curtains open to show them your ticket, and you get to enjoy a show. Something I will say that seems/I think would be different is the aspect of where you sit at. I feel like when you buy a ticket you are assigned a seat/you pay for the seat you desire versus at CCBC you just sit wherever you like, as long as its not reserved for some reason. The only other rule that many people aren't aware is that food, snacks, and drinks are prohibited in the theater. This may be a turn off to some people but at least they give you 10 minutes for intermission to use the restroom and maybe snack outside of the theater. 
Free shows are great, but literally anyone and everyone is welcome to come join and support our performing arts students. This fall 2022 semester the cost for a general admissions ticket was $10, Seniors, students, CCBC faculty/staff/alumni was $5, and as I had mentioned earlier current CCBC students are free! This is what I know about the CCBC Essex Academic Theatre but I'm pretty sure same rules and fees apply to Catonsville and Dundalk.
So for the upcoming spring semester I hope we're all able to take advantage of such a cool aspect that CCBC has to offer us.