I read a heck ton of books this summer. Yay, me! As most of you probably realize, there isn't much time to read for leisure during the semester, so this summer I decided to read as much as possible to make up for all the books I WON'T read during fall semester. Here is a list of them with short reviews:
The Giver by Lowis Lowry (Re-Read)
I've already read this book, but I re-read it because the movie is coming out. I still think that it is a decent book, and I still think that it deserves to be considered a classic. I hope the movie isn't absolutely awful. It's about a "utopia" where all isn't as it seems, and memories of the past are to be kept safe by one person…
Fight Club by Chuck Palahniuk
Much like the film, I recognized that it is GREAT but I had no idea if I actually enjoyed it. I read it in one day and it put me into an odd daze-like state; I really felt like I was in the place of the protagonist. Excellent writing, excellent book. Upon looking back, I feel like I DID like it because I would certainly like to re-read it. It's a satire about two men who start a Fight Club that evolves into something much bigger than both of them.
Mastermind by Maria Konnikova
This book was interesting, but could have been much better. It wasn't organized very well, and I found that I basically already think in the way that Konnikova attempts to teach readers how to think. So apparently I'm smarter than I thought and a heck of a lot more observant than most people (?!).
The Emerald Atlas by John Stephens
I read this book because my brothers really, really wanted me to. Unfortunately, it wasn't as good as they claimed and felt rather cliche and wholly unoriginal. There was a ridiculous lack of character development, and it mostly wasn't very creative. I felt like the author was used to writing for television– and upon further research, turns out he actually WAS a TV writer. This is a fantasy novel with all the typical stuff that happens in fantasy novels.
The Fire Chronicle by John Stephens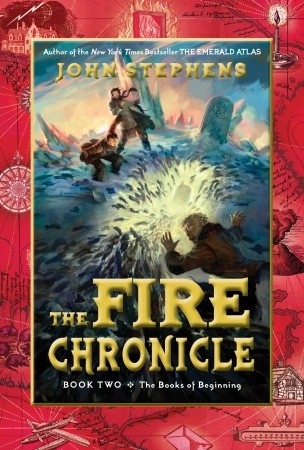 My brothers swore that it was better than the first one and they really, really wanted me to read it. Yep, it was better than the first one. It was a bit more creative and the characters were a bit less annoying, and I didn't feel like I was choking through the story.
The Definitive Book of Body Language by Allan and Barbara Pease
I've read quite a few body language books before, and I must say that this one was one of my favorites. It could have been more detailed and maybe organized a little better, but I enjoyed this book and feel that it is very valuable.
Lucid by Adrienne Stoltz
Why oh why did I waste $3 on this piece of crap book?! I could've bought liquorise or something! This is probably one of my least favorite books ever and I can't (okay, well, I CAN) believe that I actually finished it. The idea seems cool– two girls fall asleep and wake up as each other each night– but it's really just a crappy, badly-done teen romance with a horribly written sorry excuse for a plot. On the plus side (I guess?) it's painfully realistic when it comes to people trying to meet up but life getting in the way.
Gone Girl by Gillian Flynn
I started this book on one airplane flight and finished it on another, and at first I wasn't sure if I liked but I DID know that I couldn't put it down. It starts out as what could be described as a slow, sinister soap-opera of a semi-mystery with such an incredibly well-written narration that it's tolerable. Then something great happens about halfway through the book that caused me to become quite impressed with Miss Gillian Flynn. Quite impressed indeed. The plot is both totally predictable and very surprising at the same time, and you'll have to read the book to find out why. It also has an ending to rival Hannibal by Thomas Harris when it comes to twisted relationships. If the narration wasn't so amazing, this book wouldn't have been very good– but it was, oh, it was. When I heard there was an upcoming movie, I immediately thought that it wouldn't be any good unless it was directed in a similar style as Fight Club– and then I found out that the director of the film is none other than the director of Fight Club, so now I am quite excited (and also quite skeptical cause that's just how I am about all book to movie adaptations).
Facing Violence: Preparing for the Unexpected by Rory Miller
This is a very important book; I think that everyone should read it. Well, first everyone should start martial arts and THEN everyone should read it. The title basically explains it all– this book is about facing violence and preparing for the unexpected. It's very practical and direct-to-the-point, and despite it's serious content it's very amusing and a relatively light read. It's even better if you read it in Micheal Weston's voice (if Burn Notice's protagonist wrote a book about facing violence, it would basically be this book).
Meditations on Violence by Rory Miller
More of the same important information that can be found in Miller's other book described above.
The Lost World by Sir Arthur Conan Doyle
The famed creator of Sherlock Holmes argued that his Professor Challenger series was superior writing to his Sherlock Holmes series and I must say that I hAVE TO AGREE OH MY GOSHHH! This book was awesome, especially since it is so old yet includes captivating, modern-style writing. They need to hurry up and make it into a Disney movie already, as it has the feel of a cartoon Disney adventure. It includes memorable characters and one of the greatest, most triumphant endings of anything ever. A young journalist and a rowdy professor go on an adventure to a lost world along with a skeptical scientist and a rugged hunter.
The Poison Belt by Sir Arthur Conan Doyle
A sequel to The Lost World, our favorite characters reunite only to have to deal with madness, death, and peaceful chaos. Not quite as good as The Lost World and includes a very different kind of adventure, but a good story nonetheless with, as usual, Doyle's superb writing style.
A Study in Scarlet by Sir Arthur Conan-Doyle
Aside from one ridiculously extensive more-than-a-glimpse into the backstory of the murderer, this short book is amazing because Sir Arthur Conan-Doyle is an incredible writer. If you like the Sherlock TV series you will be pleased to find that there are loads of exact quotes and scenes from the book that made their way into the show.
Ender's Game by Orson Scott Card (Re-read)
I have already read this book many times but somehow I ended up reading it yet again this summer. This is an amazing book. AMAZING. Literary perfection. Some are reluctant to read it because author Orson Scott Card is a total jerk in real life– yes, he is, but if you feel bad about purchasing it just borrow it from the library. This book is absolutely worth the read, and re-read, and re-read… You probably think that it is just a typical sci-fi story. If you think this, you are sorely mistaken. Read this book now! Just DO NOT watch the movie unless you want to collapse into a pit of despair.
Black Sunday by Thomas Harris
Thomas Harris is one of my favorite authors and I have been searching for Black Sunday for some time, eager to read the first book written by this writing genius. I was very disappointed. It's supposedly about a more-than-troubled man who plans to bomb the Super Bowl, but really it is just too many unimportant characters to keep track of and terrorists who can't stop arguing with each other. A sad lack of character development and confusion of character motivations, thank goodness Thomas Harris improved as a writer when he created the Hannibal Lecter series.
Making Sense of People by Samuel Barondes
I believe that am actually very adept at making sense of people, but I wanted to see how normal humans experts think to do it. I learned NOTHING. This book is awful; awful I tell you! The author just babbles on and on and never teaches anyone anything he claims to be able to teach the reader in the front flap. Also he quoted Wikipedia once, and that is unacceptable. I do not recommend this book. I can't believe I wasted hours of my life on such nonsensical garbage.
Redirect by Timothy D. Wilson
Eh, it was okay. That's really all I have to say about it.
The Cuckoo's Calling by Robert Galbraith/J.K. Rowling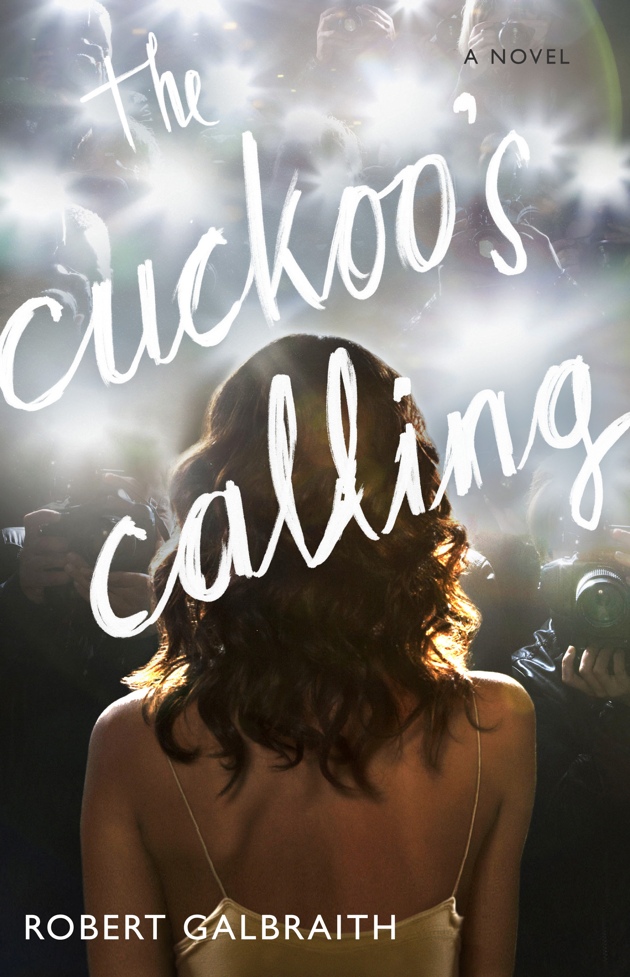 Not as good as Harry Potter, of course, but not bad at all. The writing is excellent (what else to expect from the incredible Miss Rowling?)  but the plot could've been better. It's a mystery story about a suicide that is actually a murder. Also, Strike x Robin = OTP 5eva. I look forward to reading the next book in the series.
The Book of General Ignorance by John Loyd and John Mitchenson
I think everyone should read this, lest they go through life thinking that chameleons actually blend into their environment on purpose or that flamingos turn pink because they eat pink shrimp. And it's got a sequel! I shall certainly check out this sequel as soon as possible.
Confessions of a Sociopath by M.E. Thomas
Written by a diagnosed socio/psychopath, this autobiography is highly interesting and very captivating. I quite enjoyed it, although I question the reliability of the narrator because she even states herself that she tends to exaggerate her own accomplishments. I really like how she attempts to describe certain feelings, such as empathy, from the perspective of a non-empath herself.
Think Like A Freak by Steven D. Levitt and Stephen J. Dubner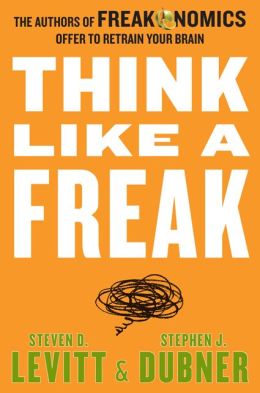 Also known as, "How Patricia DeArmas Already Thinks, Apparently." I did learn a few things though, but mostly this book came off as how to attempt to instill common sense and knowledge in those who lack it.
Mating Intelligence Unleashed by Glenn Geher and Scott Barry Kaufman 
"Did you know that bad pick up lines almost never work?" "OMG FOR REAL YO?!" "YEAH FOR REAL YO, WE DID A STUDY!" I actually didn't completely finish this book (yet), but seeing as it is tediously long and I ALMOST finished it, I feel that it deserves a spot on this list because it took up too much of my summer NOT to. I'd only recommend this book if you needed citations to back up common sense statements in an essay.