There are many kinds of people in the world, but we all know those people who, end the end, achieve what was required and receive top marks, all the awards, and all the "wowwws" from other students.
Of these people, there are two primary kinds– the HARDWORKING ones, who have to work to cut their seven-page essay down to the five-page max, who've actually read the textbook, who have completed the study guides and ask questions in class— and the CLEVER ones, who have in fact missed the max 3 classes, but never any more (and were probably skipping for other priorities), who come in late and may or not be doing doing other obligations (and/or Facebook) on their laptops during class.
Both earn eyerolls from other students– "show off, teacher's pet, overachiever, I'm so jealous" or, "lazy, procrastinator, lucky, I'm so jealous."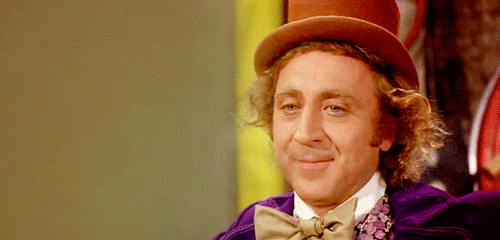 But when it comes down to it, in the end they're both A-students, both submitting high-quality, highly decent, well though-out work and achieving success both in classes and in life.  No matter the process, in the end they are the movers and shakers of the world.
But is one better than the other? Does cleverness trump hard work, are hard workers more righteous than the clever ones? Or do the clever ones get further in life because of, well, cleverness? 
In my opinion, I think it depends on the process. Usually, the more questionable method is the cleverness option. Oftentimes, clever people are very selective about their priorities and selfish with their time. Some might call them lazy, but, if they were truly lazy then they would not be doing well in the class in the first place. Still, these clever people know all the shortcuts that still get the grade, and can charm their professors and classmates into liking them anyway.
Cons to the clever option is that, in knowing all the shortcuts and, dare we say, manipulation techniques, sometimes morals can be blurred a bit. If the end result is as desired, what does it matter how they got there? But if it leans towards any compromised integrity, this is when those blurred lines can be a little guilt-inducing. Another con is the learning experience. If you're taking a class and managing to pass without actually memorizing the content, you can be cheating yourself out of educational benefits.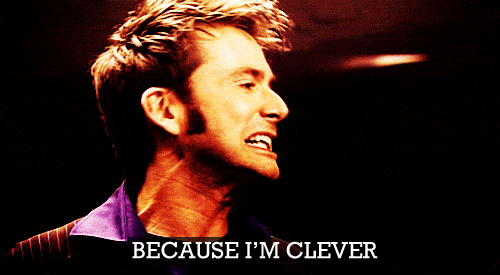 The hardworking option usually doesn't lead to any compromised integrity. With hardworking people, if they have a priority and a set time to do it, they're going to do it and do it well, even if they end up procrastinating it. The downside to the hardworking option is, the hardworking individuals can burn out. Too much hard work in too many places = what are you actually getting out of it? Hardworking people can be hardworking based on principle, but then they waste their ability and dedication on overworking themselves when they could spread it out in other places, too. They can lose sleep or free time to re-energize, and therefore end up losing their attributes that they value so much.
Sometimes, there are these blended people who are both hardworking AND clever, and they can end up leaning too far one way or the other based on their commitment level. I consider myself one of these people ("wow she's so humble!" "what a lovely girl!" imsorryokay) and I have to be careful not to be too much one or the other. If I lean too much towards the clever side, my hardworking side feels guilty and as if it's missing out. If I lean too much towards the hardworking side, I can burn out and that's not healthy at all, and my clever side rolls its eyes. What causes one to lean one way or the other? Oftentimes, it's dedication level. For me, if I'm really in-the-dedicated-zone, I'm hardworking all the way. If it's something that maybe doesn't seem as fun or fulfilling, my dedication wanes a bit and I lean too far towards the cleverness side. In the end, I get things done, but it's the PROCESS that's IMPORTANT.
So what's better? Being hardworking or clever? The answer is, they both have their benefits and their issues, but at the core, here is what you should be mindful of in either option:
1. Are you getting something out of what you are doing? (answer should be YES, and moreso than you would doing something else)
2. Are you in a healthy state? (answer should be YES. NOT, "Monster Energy tho")
3. Are you bothering anyone in the process? (This is a tricky one, because sometimes people are just rude people and are hypersensitive and rude about their hypersensitivity. In general, though, this just means that the answer is NO, you are not bothering your teachers or innocent classmates with anything such as excuses or falling asleep in class)
4. Are you a competent person? (Perhaps most important of all, because it often includes many of the previous points– if, no matter your process, you are a competent person, then you are doing something right!)
It's good to associate with an equal amount of hardworking people and with clever people. Your hardworking friends can inspire your dedication, and your clever friends can help make sure that you don't die. Hardworking people and clever people make good teammates, because they complement each other well. As long as both people are competent individuals, a lot can get done! So, a battle of hardworking vs. clever? Maybe it was never a battle at all!