My apologies to people who attend the Essex and Dundalk campuses or any of the extension centers– I am most familiar with the Catonsville campus myself, so this blog post only applies to Catonsville students 'cause I can't account for the others.
Also recognize that this post is just for fun and cannot accurately predict personality traits of every last student who attends the Catonsville campus.
The BARN Lounge
You're at the BARN with some friends for sure, probably sitting around one of the tables. Or standing up around some of the tables, cause some people who hang out in the BARN just like to stand up. You are a social person, but primarily with people that you already know well. Chances are you are working on a group project, a member of a club, or part of the Mentor program. You like spending time with friends and you also love the proximity of the vending machines to your table. You like chatting and eating food with your buddies, but you like that the BARN is quieter than some of the other places on campus.
The Cafeteria
There are two options for those of you who hang out in the Cafeteria. You are an extrovert who loves being loud and probably likes swearing a lot, too. You don't care what anyone thinks, Sodexo food is delicious and you'll eat it in the Cafeteria because the Cafeteria is the Cafeteria. You are subconciously attempting to be louder than all the other people in the Cafeteria. OR, you are an introvert who just wants to study, but because you are unfamiliar with the campus you're just sitting in the Cafeteria, hating the loudness because you don't know where else to sit.
Library Lounge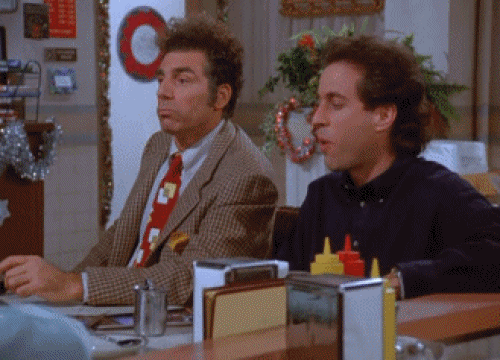 Or, Near the Einstein Bros. Or, The Lower Level Of the Library. I don't actually know what this place is actually called; people I know just call it the Library and we all understand it to mean that one area in the library with the cozy chairs and tables. If you like to hang out in this part of the library, you probably have an unspoken rule with people you know that when you're out of class, you are in the library. You always run into people you know here, and whether you are talkative or not you enjoy the relatively calm atmosphere of the library. You also find the Cafeteria to be slightly scary and attempt to avoid it at all costs. Chances are you also attempt to study in this part of the library, but get distracted by friends or food. You are clever and a bit quirky, and chances are you have been on campus for more than one semester.
Second Floor of the Library
You are here to be on the computers, quietly studying. Or getting distracted and going onto Facebook, but your original plan was to study. You don't want to talk to anyone, you are here only to use the computers. You are here for the computers. The. Computers. You may be an older adult coming back to school using the computers for actual schoolwork, like they are *supposed* to be used for.
Third Floor of the Library
You are not studying, you are on the computers to watch YouTube. Or, you are here with friends to study in a group. Either way, you are still here for the computers again and most likely not getting much work done.
Study Rooms
There was actually a study that showed that when people study in groups, they get less work done. Biiiiiig surprise here. If you like to hang out in the study rooms, chances are there is a lot more chatting, laughing, and video watching than there is any studying going on. You may have also rented a study room to talk about something club or group project related, in which case something might actually get done. Maybe.
Walking Around Campus/A Bench Outside
You like being outside and are likely an on-the-go type of person. You might have a class to go to, or just got out of class. Walking around or being outside makes you feel more productive, and you like that. Sometimes you see someone you know and catch up to go walk with them, and then discover that really neither of you have anywhere to go and you are just walking around to walk around. If you are sitting on a bench, you are enjoying the quiet and are probably on your phone or talking with one or two friends. You know all the shortcuts to get around campus and the quickest way to each building.
Some Random Location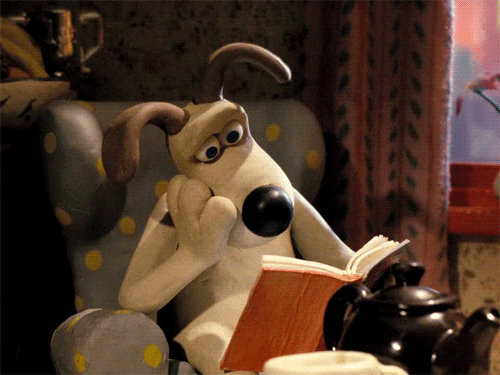 You found some random location where nobody else is sitting, and now you are alone. You are most likely doing this because you have studying to do and want to actually study without interruptions. You could also be doing this because you are lonely. If you see someone you know in some random location, it is sometimes tricky to determine whether they are there to BE alone or whether they FEEL alone. It's probably best just to ask them. If you hang out in random locations, you either know the campus quite well or are very new.