It's time to SPRING into action. This list is sure to put a SPRING in your step. It's very SPRING– okay I'll stop.
FIX YOUR SLEEP SCHEDULE
We know you want to go back to bed. Sadly, screwing up your sleep schedule during semester (or leaving it as screwed up as it already is)  isn't a good move. I always end up doing this. Always. I end up being all "Hmmmm, get good sleep…. stay up and edit a movie…. get good sleep…. hang out with friends…" NO. Stop right there. This is it. Your semester to… sleep properly.
TAKE NOTES EARLY ON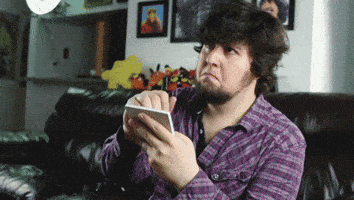 It's easy to be like, "Oh, the teacher will post this on Blackboard. No need to take notes," and then getting into a bad habit of not taking notes at all. However, taking notes is actually a good move, whether the info is posted on Blackboard at all. It forces you to pay attention to the teacher, and prevents you from checking your phone or distracting yourself in other ways. Writing also helps the information to sink in. The best I ever did in a class was one where my teacher played PowerPoints… but didn't post them on BlackBoard. Each student had to give their undivided attention to the screen and write down everything as quickly as possible– but boy, did we nail those final exams!
BRING FOOD TO CAMPUS
Everyone knows what's, in their opinion, the tastiest food item on campus. However, everyone (I think) also knows that such food items tend to be pricey and rather unhealthy. Bringing your own food to campus both saves you time and allows you to eat healthier. Make this semester your "bring food to campus" semester.
ADJUST YOUR STYLE
If you're planning on adjusting your personal clothing style, the beginning of semester is a good time to do it. Then people aren't shocked by any abrupt changes in what clothes you wear or type of hair you have, but you can still stroll through the library and turn heads and all that jazz. Basically, it's a good excuse to look the way that you actually want to look.
HAVE A DAILY SCHEDULE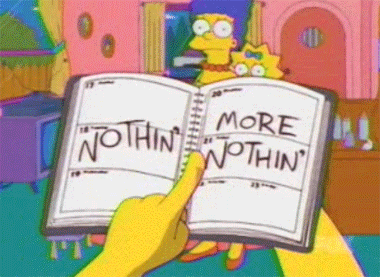 Get into the habit of writing down what you have and when you have it. Whether it's working an event, turning in a homework assignment, or printing that one thing for club, make sure you write it down somewhere. If you don't have an official daily planner, just stick it in your phone or notebook.
Any other suggestions on how to get a jump start on Spring semester?